SANTA CLARA, CA, April 19th, 2023/PRNewswire/ — Volumez, a modern cloud infrastructure company, today announced that it has completed a $20 million Series A financing round led by Koch Disruptive Technologies, with participation from existing investors, Viola Ventures and Pitango. The company's innovative controller orchestration software harnesses the power of Linux to quickly execute modern data infrastructure workloads using a declarative interface that makes it easy to deploy a wide variety of applications in hybrid and multi-cloud environments.
Volumez will use the funds to continue to expand its customer base and grow its business operations in the U.S. while maintaining R&D execution in Israel.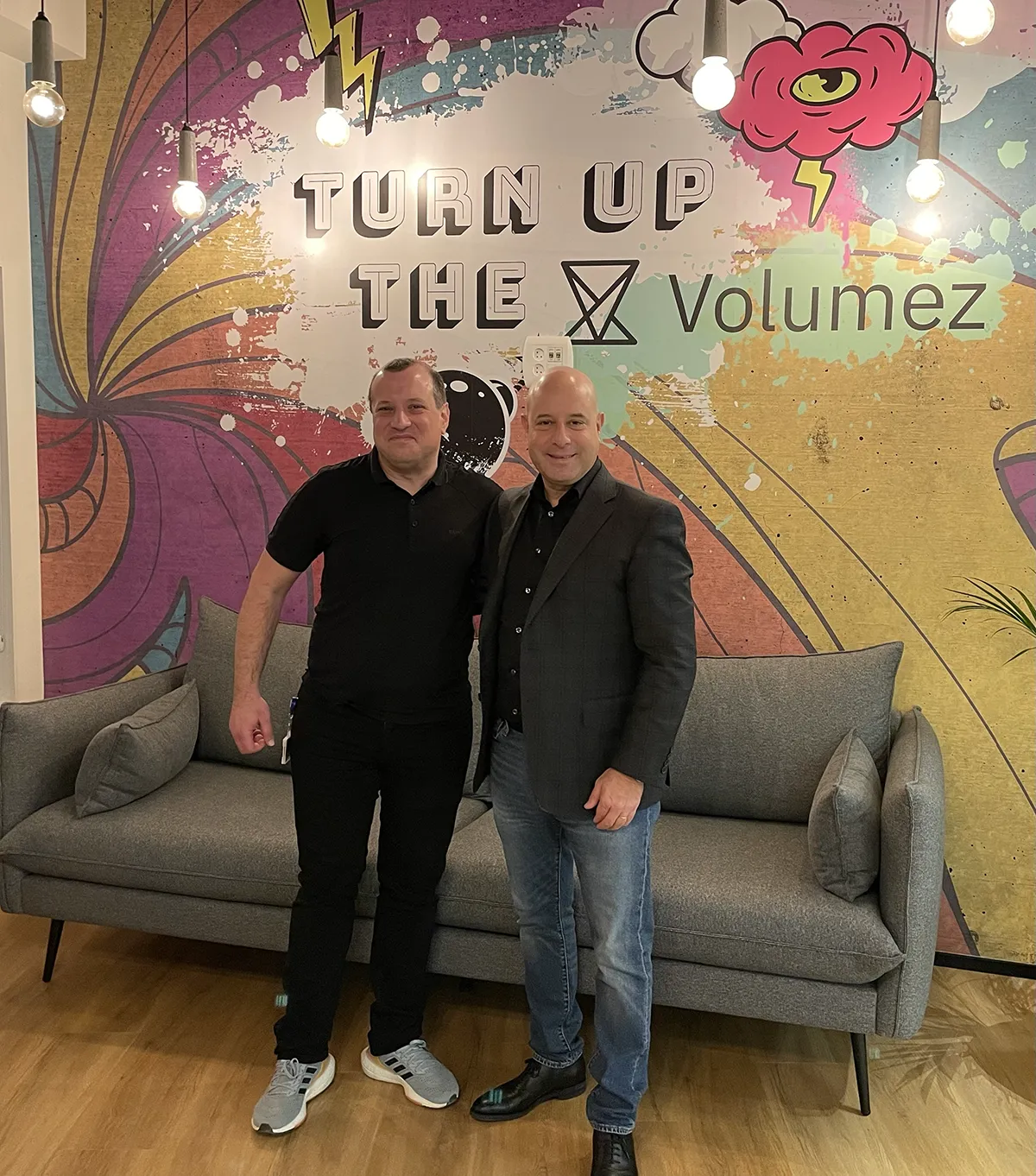 "Volumez technology is set to revolutionize the data infrastructure market, allowing, for the first time, hybrid and multi-cloud deployments at scale with significantly improved performance and latency compared to state of the art on-premises solutions with cloud extensions," said Chase Koch, Founder and CEO, Koch Disruptive Technologies. "This investment supports our vision to transform Koch Industries by partnering with exceptional entrepreneur CTO Jonathan Amit and CEO Amir Faintuch to bring Volumez's groundbreaking technology to market."
"The funding support from Koch Disruptive Technologies validates our investment in Volumez," said Eyal Niv, Managing Partner, Pitango First. "Volumez's innovative technology breaks the bottlenecks inherent in traditional cloud architecture and radically transforms data services in the modern cloud. We welcome the partnership with Koch Disruptive Technologies, and are excited to be working with Amir Faintuch and his team in delivering the solution to customers."
About Volumez
Volumez is revolutionizing modern data infrastructure. The pervasive adoption of large-scale data analytics, artificial intelligence, and machine learning systems across industries has created an unprecedented challenge. Businesses need a way to convert knowledge into intelligence quickly, easily and at scale. Volumez has the solution. The company's innovative controller-less architecture composes direct Linux data paths between media and applications, solving latency and scalability issues and unlocking consistently high performance and high resiliency.
Learn more at volumez.com
Contact mediarelations@volumez.com